Klejdi Fetahu
Graduated: September 2014
Current position: Human Resources Specialist, Vodafone Albania
I am Klejdi Fetahu, I have completed my studies at the Faculty of Integrated Studies with Practice at the Small and Medium Enterprise Management.
This study program, besides the high quality of education and the very good conditions of the study, gave me the opportunity of an annual six-month internship in one of the best telecommunications companies in Albania, Vodafone Albania. The training gained throughout these years at this faculty made my application and successful admission to the Graduate program. Since 2014, I am part of Vodafone in the Human Resources department, currently in the role of Analyst Services.
Without wanting to extend further, I would like to thank this institution for all the opportunities and conditions it offers to students today for a better future. Thank you!
Amanda Tase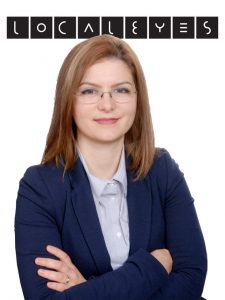 Graduated: 2013
Current position: Senior Group Finance Specialist
I'm Amanda Tase, I've been attending the Bank Management branch at FASTIP as a Credins bank student. In 2013 I graduated as the best student of the year and for 5 years I worked with Local Eyes Albania, where I currently hold the position Senior Group Finance Specialist. Multinational experience from teaching with foreign professors at FASTIP has been a valuable contribution in my career to an international company.
Xhudiljana Pole

Graduated: September 2017
Current position: Manager, Harmonia Hotels Group
Choosing to be part of FASTIP has not been casual, but a choice studied very well by myself and my family. My journey to FASTIP and the successful company for more than eight years on the market Harmonia Hotels Group has been a beautiful, challenging and well-versed theoretical and practical knowledge that has been intertwined with each other. I am now employed by Harmonia Hotels Group in the position of managing one of the four-star hotels that this company owns.The decision for that part of FASTIP is the best decision I have made. I wish every student before choosing a university to do research for FASTIP and the benefits that this faculty offers.
Ralf Kashari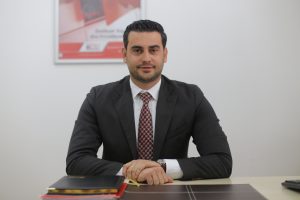 Graduated: September 2012
Current position: Branch Manager, BKT
I am Ralf  Kashari, former FASTIP student in 2009-2012, the Banking Management branch. The Faculty of Integrated Studies with Practice gave me the opportunity to attend lectures with selected foreign and Albanian lecturers, where I could simultaneously benefit from their global experiences, as well as studying contemporary methods of economics and banking management. The other side of the coin is the practice in the biggest bank in Albania, BKT. When I finished my studies, I was only 21 years old, and  I was fortunate enough to start working as an internal auditor and I'm currently in the Branch Leader position. I would suggest FASTIP to all the graduates because your career is a step ahead of your entire generation.
Denis Muco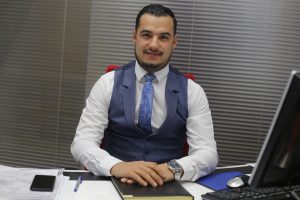 Graduated: September 2013
Current position: Branch Manager, BKT
I'm Denis Muco. I graduated from the "Faculty of Integrated Studies with Practice", "FASTIP", in the "Bank Management" branch, as a student of the National Commercial Bank (BKT).
During the 3 years that I have studied at this faculty, I have had the opportunity, besides the theoretical side, to look at and closely examine the way of working in branches and departments in BKT, which I consider to be one of the most valuable experiences that a student may have, in order to start a successful career. FASTIP has offered me very good study conditions and high quality teaching, intertwined with the experience of foreign professors. After finishing my studies in 2013, I worked in the Internal Audit Department, and from September 2018 I hold the position of the Director in one of the BKT branches.
Dori Jano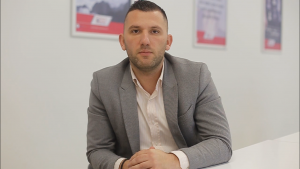 Graduated: September 2011
Current position: Assistant leader sales department, BKT
The Faculty of Integrated Studies with Practice has somewhat been a dream that came true for me. During the time of the studies, I could very easily apply in the work environment all the theoretical knowledge I have gained and to some extent all this process has helped me personally and professionally to hold my current job position.